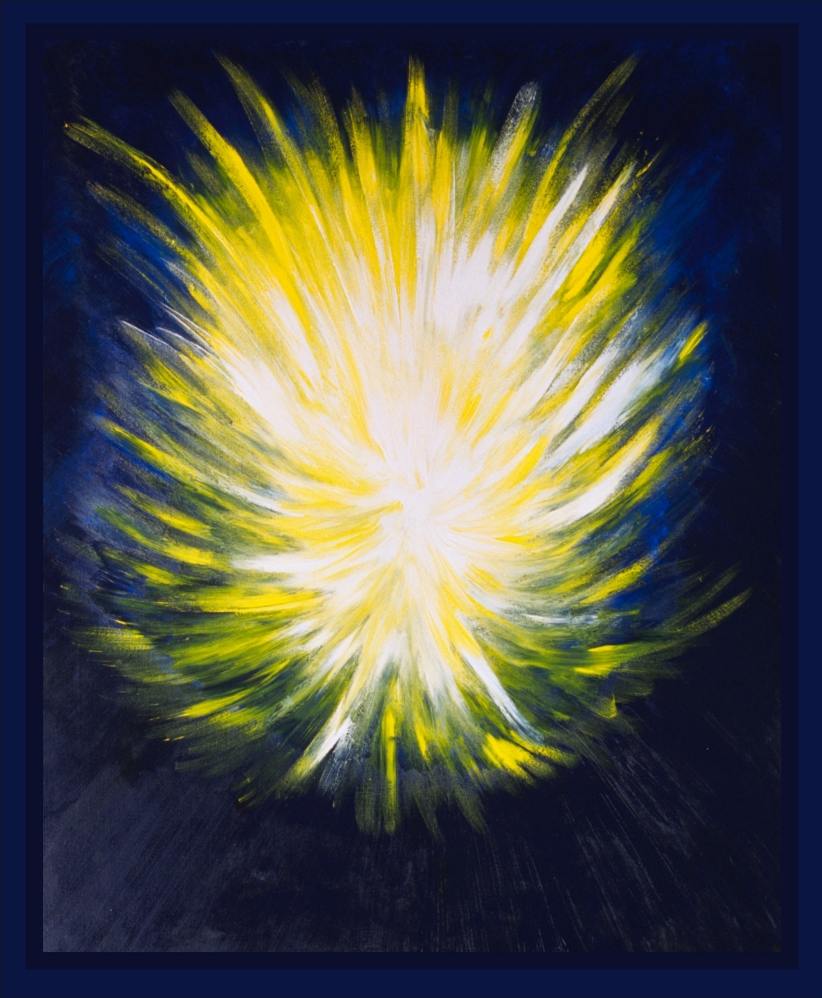 While painting this picture I experienced going through the "tunnel" again: The Light getting stronger and stronger, but never blinding, speeding up and up...

Later on I started to feel that I had a small particle of this Light in my own heart, a spark the Creator gave me - and all of us - as the base of our existence.

Welcome @ "Kleuren van Licht"
The title translates: "Colors of Light".
On this website I present some of the
paintings
I made, 20 years after a Near-Death Experience. The page "
about my NDE
" tells more.
The links
singing bowls
and
photocards
explain themselves.
On the page "
pick a color
" you can enjoy the power of the rainbowcolors, in different combinations.
On the site "
Silent Music
" you can listen to samples of almost every piece of music I recorded since the flow started, about ten years after my NDE. You can also listen to a sample on the page music on
this
site.
Thank you for visiting!
---